Cucina Italiana
da noi bedeutet auf italienisch bei uns und hiermit begrüßen wir Sie ganz herzlich.
Bei uns wartet in gemütlich moderner Atmosphäre eine spannende Speisekarte auf Sie.
Unser Highlight ist der Holzofen, in dem unsere Pizzen und Calzone backen. Wir verwenden hochwertiges Buchenholz, das viele Monate lagert, bis es die optimale Feuchtigkeit erhält, um unsere gerühmte Pizza entstehen zu lassen, die es auch glutenfrei* bei uns gibt.
An den heißen Tagen können Sie gerne auf unserer Terrasse Platz nehmen oder im klimatisierten Gästeraum.
Wir freuen uns auf Ihren Besuch!
Restaurant da noi
Graf-Adolf-Str. 25
40212 Düsseldorf
+49 (0)211 / 15 76 541
"Super leckere Pizza & Kaffee! Wir kommen gerne wieder."
Philipp Eberhard
Sternekoch La Cottoneria, Mönchengladbach
"Immer freundlich, schnell, lecker und persönlich. Der Italiener nebenan. Wir kommen immer sehr gerne."
Dr. Jana & Dr. Matthias Höschel
"Ich komme immer wieder gerne nach einem anstrengenden Arbeitstag. Service und Qualität sind super und es ist einfach lecker!"
Ralf-Peter Einhoff
Zahnarzt, die plus Zahnärzte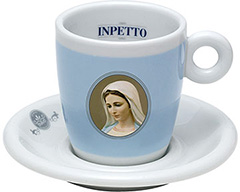 Vom Düsseldorfer Unternehmen Inpetto Caffè beziehen wir den gleichnamigen hochwertigen Kaffee, für den uns unsere Kunden auch lieben. Und weil die Tassen so schön sind, in denen Espresso und Kaffee ausgegeben werden, können Sie diese bei uns bestellen und erwerben.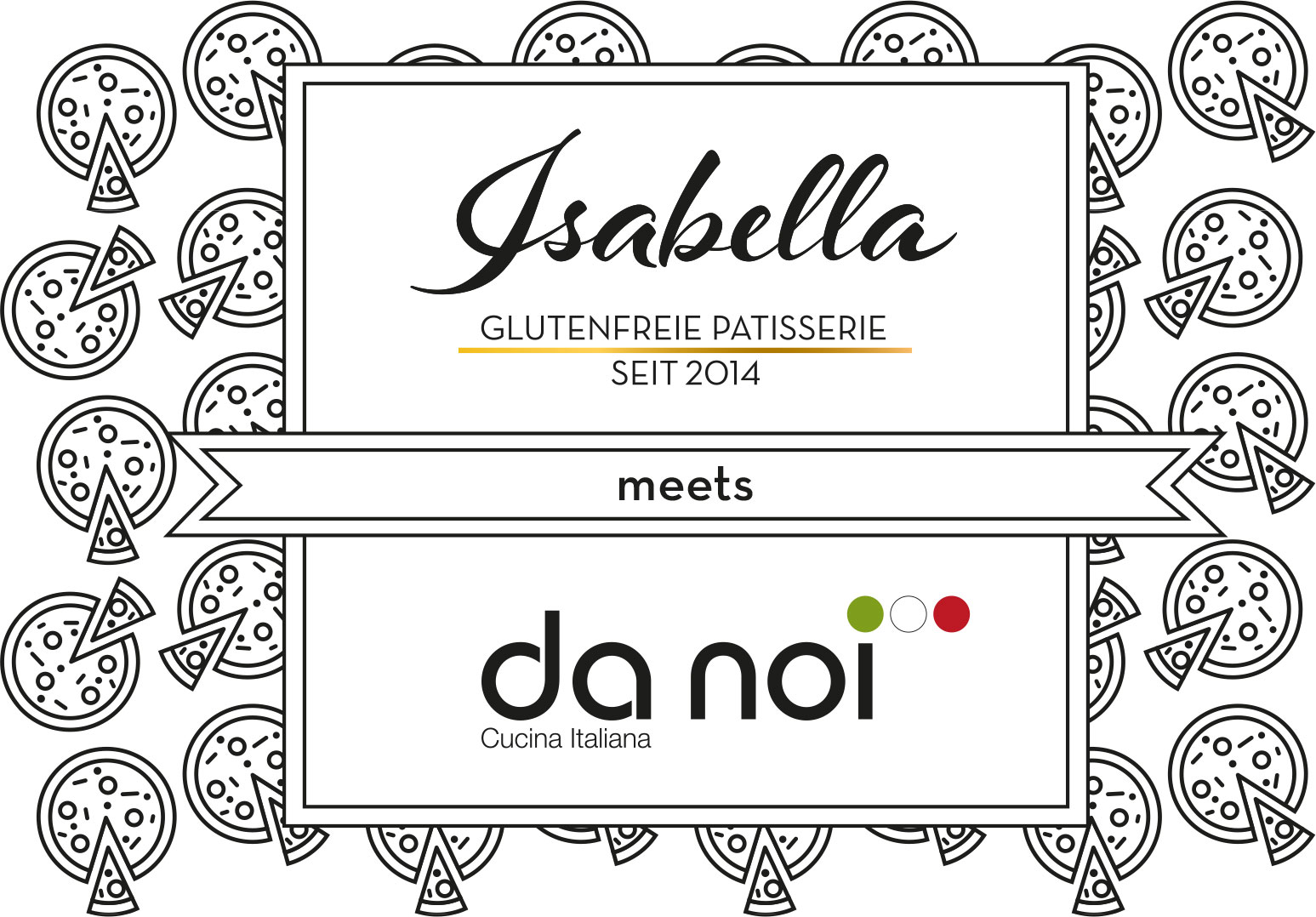 Isabella Glutenfreie Pâtisserie und das Restaurant da noi verkünden stolz eine rein Düsseldorfer Kooperation:
Ab sofort können alle Pizza-Fans im Restaurant da noi glutenfreie Holzofen-Pizza geniessen - produziert in Isabellas Backstube.
Speisekarte
Jede Pizza wird von unseren Pizzabäckern mit viel Amore gemacht und mit hochwertig cremigem Fior-di-Latte-Mozzarella belegt. Neben den klassischen Pizzen, haben wir auch eigene Kreationen wie die Blöde Ziege (Ziegenfrischkäse, roten Zwiebeln & Tomaten) oder die Donna Maria (Parmaschinken, Salami, Vorderschinken und Rucolahaube) und viele mehr. Wir warten mit weit über 35 Pizzavariationen auf Sie und sicher können Sie sich auch Ihre Lieblingspizza auch selbst zusammenstellen. Natürlich haben wir auch eine ausgewogene leckere Auswahl an Pastagerichten sowie Fisch & Fleisch. Glutenfreie* Pizza & Pasta gehören fest zu unserer Speisekarte.
*Die glutenfreie Pasta (Barilla) wird in eigenem Kochwasser gekocht. Die glutenfreie Pizza, die vegan und allergenfrei ist, beziehen wir exklusiv von unserem Düsseldorfer Partner Isabella Glutenfreie Pâtisserie. Sie wird von uns nach Wunsch belegt und in eigenen Backformen im Holzofen gebacken. Wir bemühen uns bei Pizza und Pasta eine Kontamination nach bestem Wissen und Gewissen zu vermeiden, können dies aber nicht versichern.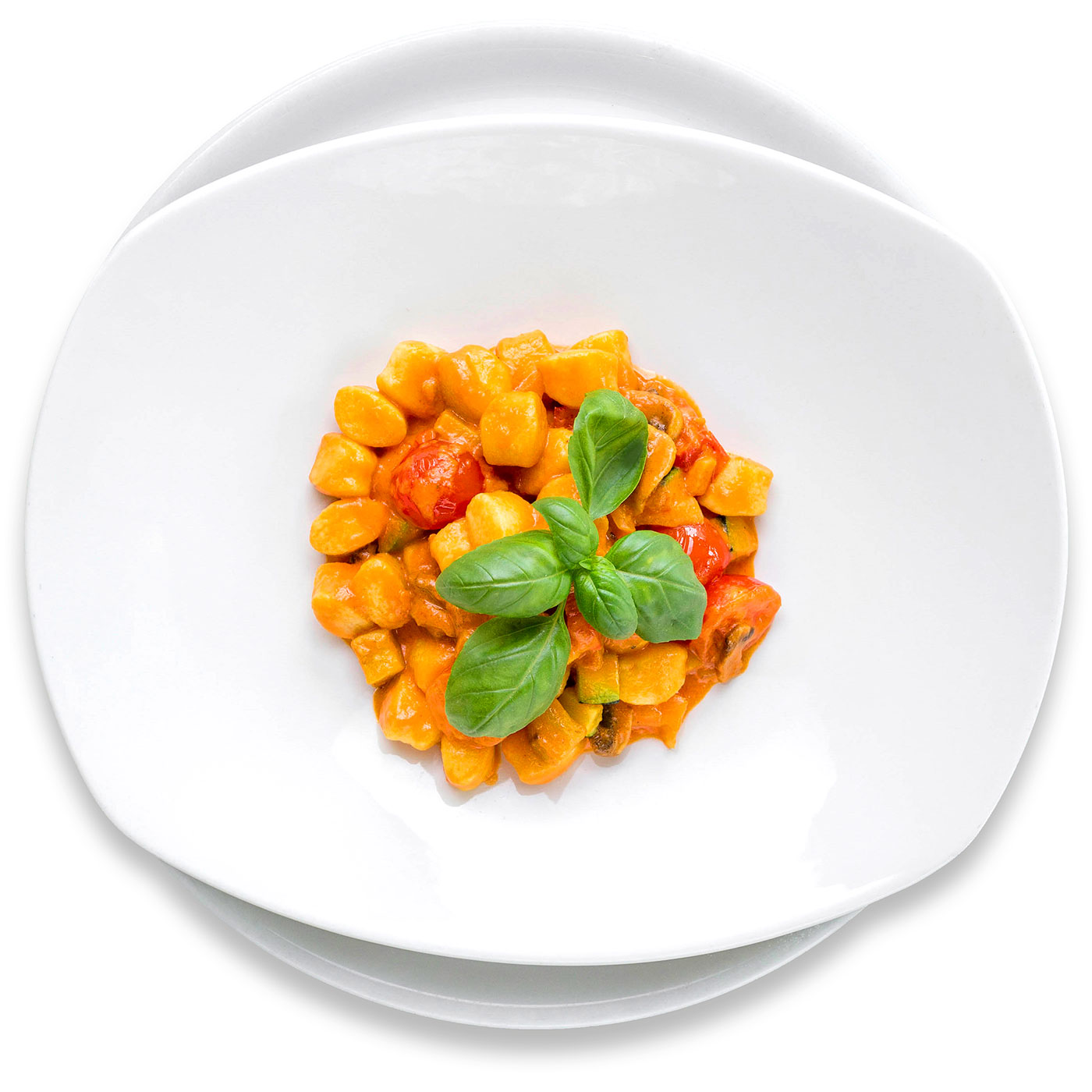 Wochenkarte
/ Weekly specials
Kürbisrisotto mit gratiniertem Ziegenkäsetaler
13,50
Pumpkin risotto served with gratinated goat cheese
Paccheri mit Steinpilzen und Filetspitzen vom Rind
16,50
Pasta with tips of beef filet and porcini
Fiocchi mit Birne-Käse-Honig-Füllung
14,50
Fiocchi filled with Emmentaler cheese, pear and honey in a pernod sauce

Kalbskotelett gegrillt all'erbe


23,50

mit frischen Kräutern dazu Tagliatelle in Salbeibutter
Grilled calf cutlet with fresh herbs served with tagliatelle in sage butter


Hausgemachte Ravioloni mit Kürbis-Mandel-Füllung
14,50

in Kürbissahnesauce
Home made ravioloni filled with pumpkin and almonds in a pumpkin cream sauce

Spaghetti frutti di mare

16,50

Spaghetti mit Gamberoni, Miesmuscheln, Calamaris und Shrimps in Tomatensauce
Spaghetti with king prawns, mussels, calamari and shrimps in a tomato sauce


Alle Pizzen und fast alle Pastagerichte können gegen Aufpreis glutenfrei bestellt werden.
All pizzas and almost all pasta dishes can be ordered gluten-free with an extra charge.

Für eine vegane Zubereitung der Speisen sprechen Sie uns bitte an.
Please ask our staff if you wish to order your dish vegan.

Vegetarisches Gericht
Vegetarian dish
Alkoholfrei
without alcohol
Sanbittèr
0,1l
3,50
auf Eis mit Orangenscheibe on ice with slice of Orange
Sanbittèr 'Red Passion'
mit Orangensaft with orange juice
0,2l
4,90
Prosecco
0,1l
4,90
Martini Bianco / Martini Rosso 1
5cl
4,80
Campari Orange 1 / Soda
0,2l
5,50
Campari Tocco Rosso 1
0,2l
6,50
Campari, Holunderblütensirup, Prosecco, Minze, Limettenscheibe
Campari, elderberry syrup, prosecco, mint, slice of lime
Aperol Spritz 1
0,2l
6,50
Aperol, Prosecco, Soda
Aperol, prosecco, soda water
Aperol Rhabarber Spritz 1
0,2l
6,50
Aperol, Rhabarbersaft, Prosecco, Soda, Minze
Aperol, rhubarab juice, prosecco, soda water, mint
Hugo
0,2l
6,50
Holunderbeerensirup, Prosecco, Wasser, Minze
Elderberry syrup, prosecco, water, mint
Antipasti
Cesto di Pizza Pane
7,50
Pizza-Pane-Mix aus dem Holzofen mit extra Oliven und getrockneten Tomaten a,g
Assorted crispy pizza breads from our wood stove with extra olives and sun-dried tomatoes
Antipasti Misti
8,90
Gemischte, variierende Antipasti aus unserer Vitrine (bitte nach Allergenen fragen)
Mixed starters from our antipasti bar (please ask for allergen information)
Bruschetta
7,50
Kross gebackenes Brot mit Tomatenwürfeln, roten Zwiebeln, frischem Basilikum garniert, Rucola und Parmesanhobeln a
Grilled bread topped with tomatoes, red onions, basil, rocket and shaved parmesan cheese
Piatto di salumi misti
11,50
Aufschnitt-Teller mit italienischen Salumi-Spezialitäten
Plate of Italian cold cuts
Piatto di formaggi misti
10,50
Käse-Teller mit italienischen Käse-Spezialitäten
Cheese plate with Italian cheese specialties
Carpaccio di Manzo
11,90
Rindercarpaccio mariniert mit Zitrone und Olivenöl mit Rucola-Haube und Parmesanhobeln g,8
Beef carpaccio marinated with lemon and olive oil, topped with rocket and parmesan cheese
Vitello Tonnato
11,90
Hauchdünne Kalbs eischscheiben mit einer Marinade vom Thun sch und Kapern c,8
Thinly sliced veal marinated with tuna sauce and capers
Gamberoni
13,50
Gegrillte, aufgeschnittene Gambas in Knoblauch-Zitronen-Vinaigrette auf Rucola-Bett b
Grilled, sliced king prawns in garlic lemon vinaigrette on a bed of rocket
Duetto di Carpaccio
12,90
Vitello Tonnato & Carpaccio c,g,8
Insalata Mista
5,90
Salat der Saison mit Balsamico-Senf-Honig-Dressing h
Seasonal salad with balsamic mustard honey vinaigrette
Insalata Caprese
7,90
Mozzarella auf Strauchtomaten und Basilikum g
Mozzarella cheese on vine tomatoes and fresh basil leaves
Insalata Caprese alla Bufala
11,90
Büffel-Mozzarella auf Rucola-Bett mit Kirschtomaten und Basilikum g
Buffalo mozzarella cheese on a bed of rocket with cherry tomatoes and fresh basil leaves
Insalata Cesare
11,50
Hähnchenbruststreifen auf Romana-Salat geschwenkt in Caesar Dressing mit Kapern, Sardellen, Croûtons und Parmesanhobeln 2,8,a,c,g
Strips of chicken breast on romaine salad with caesar dressing, capers, anchovies, croutons and parmesan cheese shavings
Insalata Tacchino
10,50
Putenstreifen auf gemischtem Salat mit süß-scharfem Dressing 2,8
Mixed salad with strips of turkey and sweet & spicy dressing
Insalata Straccetti
14,90
Argentinische Rinderstreifen auf gemischtem Salat mit Hausdressing 8,j
Mixed green salad with strips of Argentine beef and homemade dressing
Insalata Salmone
13,90
Gebratene Lachsstücke auf gemischtem Salat mit Hausdressing d,j
Mixed green salad with pan-fried strips of fresh salmon and homemade dressing
Insalata Toscana
11,90
Gebackener Ziegenkäse mit Honig auf Rucola-Salat e,g
Baked goat cheese with honey on rocket salad
Insalata Parma
12,50
Mozzarella mit Parmaschinken ummantelt auf gemischtem Salat, Kirschtomaten und roten Zwiebeln mit Hausdressing g,h,8
Mozzarella covered with parma ham on mixed salad, cherry tomatoes and red onions with homemade dressing
Tomatensuppe
5,90
mit frischem Basilikum und Sahnehaube g
Tomato soup garnished with fresh basil and cream
Minestrone
5,90
Mediterrane Gemüsesuppe i
Mediterranean vegetable soup
Pasta
Cannelloni al forno
9,90
Hausgemachte Cannelloni mit Rinderhack-Füllung im Holzofen mit Fior-Di-Latte-Mozzarella überbacken 8,a,g
Homemade cannelloni filled with minced veal baked with Fior-Di-Latte mozzarella cheese in our wood stove
Cannelloni Vegetariani
9,90
Hausgemachte Cannelloni vegetarisch mit Ricotta-Spinat-Füllung im Holzofen mit Fior-Di-Latte-Mozzarella überbacken 8,a,g
Vegetarian cannelloni filled with ricotta cheese and spinach with Fior-Di-Latte mozzarella cheese in our wood stove
Gnocchi Vegetariani
10,50
Hausgemachte Kartoffelnocken mit mediterranem Gemüse a
Homemade gnocchi served with mediterranean vegetables
Tortellini Gigante
12,90
Tortellini mit Ricotta-Spinat-Füllung in Gorgonzolasauce und Walnüssen a,g,h
Giant sized tortellini filled with ricotta cheese and spinach in a gorgonzola cheese sauce, topped with walnuts
Penne Pollo
11,90
Penne mit Hähnchenbruststreifen, buntem Paprika und frischem Chili in Tomaten-Sahnesauce a,8
Pasta with strips of chicken breast, mixed peppers and fresh chilli in a tomato cream sauce
Tagliatelle Portofino
13,90
Grüne Bandnudeln mit Shrimps und Tomaten in Limettensauce a,b
Green ribbon pasta with shrimps and tomatoes in a lemon sauce
Pappardelle al Salmone
14,50
Bandnudeln mit Lachsstreifen und Zucchini in Tomatensahnesauce a,d,g
Ribbon pasta with strips of fresh salmon and courgette in a tomato cream sauce
Spaghetti allo Zafferano
14,50
Hausgemachte Spaghetti mit getrockneten Tomaten und Hähnchenbruststreifen in Safransahnesauce a,c,8
Home made spaghetti with sun-dried tomatoes and stripes of chicken breast in saffron cream sauce
Pappardelle della Casa
14,50
Breite Bandnudeln mit Rinderspitzen und Champignons in Curry-Rahmsauce 8,a,g
Pappardelle with strips of beef and mushrooms in curry cream sauce
Tagliatelle Marinaio
14,90
Bandnudeln mit gebratenem Lachs, Scampis und Gemüsestreifen in Hummersauce a,b,d
Ribbon pasta with salmon, scampi and courgette strips in a lobster sauce
Spaghetti Scampi & Rucola
15,90
Spaghetti mit Scampi, Kirschtomaten, frischem Chilli, garniert mit Rucola a,b
Spaghetti with scampi, cherry tomatoes, fresh chilli topped with rocket
Spaghetti Aglio Olio & Scampi
15,90
Spaghetti in Knoblauch und Olivenöl mit Scampi und scharfem Chili a,b
Spaghetti with garlic and olive oil with scampi and spicy chilli

Glutenfrei auf Wunsch gegen 2,- € Aufpreis.
Gluten-free on demand with 2,- € extra charge.
Pizza
Alle Pizzen werden mit Fior-Di-Latte-Mozzarella und Tomatensauce belegt.
All pizzas are topped with Fior-Di-Latte mozzarella cheese and tomato sauce.
Focaccia Siciliana
9,50
mit einem Hauch Tomatensauce , Gorgonzola, getrockneten Tomaten, Oliven, Rosmarin und pikantem Öl (ohne Mozzarella)
with a little bit of tomato sauce, gorgonzola, sun-dried tomatoes, rosemary and hot oil (w/o mozzarella)
Pizza Bruschetta
10,50
Pizzafladen mit Tomatenwürfeln, roten Zwiebelwürfeln, Rucola-Haube und Parmesanhobel (ohne Mozzarella)
Pizza bread with tomato and red onion cubes, rocket and shaved parmesan cheese (w/o mozzarella)
Margherita g,a
6,50
Königin Margherita
7,90
mit Basilikumpesto g,a with basil pesto
Spinaci
7,90
mit frischem Blattspinat g,a with fresh spinach leaves
Funghi
7,90
mit Champignons g,a with mushrooms
Prosciutto
8,90
mit Vorderschinken g,a,8 with ham
Salami
8,90
mit Salami g,a,j,2,3,8 with salami
Tonno
8,90
mit Thunfisch g,a,d with tuna
Primavera
8,90
mit Paprika, Artischocken und Zwiebeln g,a
with peppers, artichokes and onions
Hawaii
9,50
mit Ananas und Vorderschinken g,a,1,2,5,6
with pineapple and ham
Napoli
9,50
mit Sardellen, Oliven und Kapern g,a,d,6
with anchovies, olives and capers
Regina
9,50
mit Vorderschinken und Champignons g,a
with ham and mushrooms
Calabrese
9,90
mit pikanter Salami und frischen Tomaten g,a,j,2,3,8
with spicy salami and fresh tomatoes
Funghi-Tonno
9,90
mit Champignons und Thunfisch g,a,d
with mushrooms and tuna
Caprese
9,90
mit frischen Tomatenscheiben und Basilikum g,a
with fresh tomato slices and basil leaves
Inferno
9,90
mit Salami und scharfer Peperoni g,a,j,2,3,8
with salami and hot chillies
Vegetaria
9,90
mit verschiedenen Gemüsesorten g,a
with mixed vegetables
Gorgonzola
10,50
mit Spinat und Gorgonzola-Käse g,a
with spinach and gorgonzola cheese
Quattro Stagioni
10,50
mit Champignons, Vorderschinken, Thunfisch und Artischocken g,a,d,1,2,5,6
with mushrooms, ham, tuna and artichokes
Tonnata
10,50
mit Thunfisch, Kapern und roten Zwiebeln g,a,d
with tuna, capers and red onions
Contadina
10,50
mit Schafskäse, Tomaten und Oliven g,a,6
with sheep's cheese, tomatoes and olives
Verona
10,50
mit gegrillten Zucchini- und Auberginenscheiben g,a
with grilled slices of courgette and eggplant
Capricciosa
10,90
mit Spinat, Champignons, Vorderschinken und Salami g,a,1,2,3,5,6
with spinach, mushrooms, ham and salami
Bolognese
11,50
mit Hackfleischsauce und Kirschtomaten g,a,i,8
with minced meat and cherry tomatoes
Mare & Monti
11,50
mit Spinat und Shrimps g,a,b with spinach and shrimps
Rucola
11,50
mit Kirschtomaten, Rucola und Parmesankäse g,a
with cherry tomatoes, rocket and parmesan cheese
Quattro formaggi
11,50
mit vier Käsesorten g,a with four cheeses
Bufala
11,90
mit Büffelmozzarella, Kirschtomaten und Basilikum g,a
with buffalo mozzarella, cherry tomatoes and basil leaves
Sicilia
11,90
mit pikanter Salami, Kirschtomaten und scharfer Peperoni g,a
with spicy salami, cherry tomatoes and hot chillies
Dolce Vita
12,50
mit Ziegenfrischkäse, Honig und Walnüssen (ohne Tomatensauce) g,a,h
with goat cream cheese, honey and walnuts (without tomato sauce)
Parma
12,90
mit Parmaschinken, Rucolahaube und Parmesankäse g,a
with parma ham, rocket and parmesan cheese
Donna Maria
12,90
mit Parmaschinken, Salami, Vorderschinken, Rucolahaube und Parmesankäse g,a
with parma ham, salami, ham, rocket and parmesan cheese
Blöde Ziege
13,50
mit Ziegenfrischkäse, roten Zwiebeln, Tomaten und Rucolahaube g,a
with goat cream cheese, red onions, tomatoes and rocket
Pescatore
13,50
mit Meeresfrüchten g,a,b,d with mixed seafood
Feuer & Flamme
14,50
mit pikanter Tomatensauce, Scampi, Oliven und Kirschtomaten g,a,b
with spicy tomato sauce, scampi, olives and cherry tomatoes
Alter Schwede
14,50
mit Lachs, Spinat und Crème fraîche g,a,d
with salmon, spinach and crème fraîche
Dumme Pute
14,50
mit Putenstreifen, Paprika und Kirschtomaten g,a
with strips of turkey, peppers and cherry tomatoes
Bresaola
14,50
mit luftgetrocknetem Rinderschinken, Rucolahaube und Parmesan g,a,8
with air-dried Bresaola, rocket and parmesan cheese

Glutenfrei auf Wunsch gegen 3,- € Aufpreis.
Gluten-free on demand with 3,- € extra charge.
Fleisch & Fisch
/ Meat & Fish
Bistecca al vino rosso
23,90
Argentinisches Rumpsteak in Schalotten-Rotwein-Sauce, dazu Gemüse der Saison 8
Argentine rump steak in a red wine and shallot sauce, served with seasonal vegetables
Bistecca alla senape
23,90
Argentinisches Rumpsteak in Prosecco-Pommery-Senf-Sauce auf mediterranem Gemüse 8,j
Argentine rump steak in a pommery champagne and mustard sauce, served on mediterranean vegetables
Piccata di Pollo
16,90
Hähnchenbrust in Parmesankruste auf Basilikum-Tomatensauce, dazu Tagliatelle a,c,g
Chicken breast in a parmesan cheese crust, in a basil and tomato sauce served with tagliatelle pasta
Luccioperca al salsa aragosta
18,90
Zanderfilet auf Hummersauce, dazu Gemüsereis b,d
Zander fish fillet in a lobster sauce served with rice and vegetables
Duetto di Pesce
19,50
Zanderfilet und Lachssteak in Safran-Butter, dazu Gemüse d
Zander fish fillet and salmon steak, grilled with saffron butter, served with vegetables
Orata alle erbe
18,90
Gegrilltes Doradenfilet auf Safranrisotto d,g
Grilled sea bream on saffron risotto
Desserts
Tiramisu 9,a
4,90
Panna Cotta g
4,90
Mousse au Chocolat
4,90
Gemischter Dessertteller 9,a,g
6,90
Mixed dessert plate
Per i bambini
Für Kinder bis 12 Jahren.
For children up to 12 years of age.
Spaghetti Napoli
5,50
mit Tomatensauce i,a with tomato sauce
Spaghetti Bolognese
5,90
mit Rinderhacksauce 8,i,a with minced veal
Penne al Burro
4,50
mit Butter a with butter
Spaghetti Pesto
4,90
mit Basilikumpesto g,a with basil pesto

Glutenfrei auf Wunsch gegen 2,- € Aufpreis.
Gluten-free on demand with 2,- € extra charge.
Pizza Margherita g,a with cheese
5,90
Pizza Salami g,a with salami
5,90
Pizza Spinat g,a with spinach
5,90
Pizza Thunfisch g,a with tuna
5,90
Pizza Mais g,a with sweetcorn
5,90

Glutenfrei auf Wunsch gegen 3,- € Aufpreis.
Gluten-free on demand with 3,- € extra charge.
Lachssteak
9,50
mit Reis d Salmon steak with rice
Hähnchenbrust
8,50
gebraten mit Bratkartoffeln 8 Pan-fried chicken breast with fried potatoes
Rindersteak
13,50
mit Penne al Burro 8,a Veal steak served with penne with butter
Alkoholfrei
/ Non-alcoholic
Cola 1,2 / Cola light 1,2,11 / Fanta 1 / Sprite
0,2l
0,5l
2,30
4,80
San Pellegrino
0,25l
0,75l
2,40
6,90
Aqua Panna
0,25l
2,40
still
0,75l
6,90
Apfelfruchtsaftgetränk 1
0,2l
2,40
Apple juice
0,5l
4,90
Apfelsaftschorle 1
0,2l
2,30
Apple spritzer
0,5l
4,80
Rhabarbersaftschorle 1
0,2l
2,90
Rhubarb spritzer
0,5l
5,50
Orangenfruchtsaftgetränk
0,2l
2,40
Orange juice
0,5l
4,90
Frisch gepresster Orangensaft
0,2l
3,90
Freshly squeezed orange juice
0,5l
6,90
Ginger Ale 1 / Bitter Lemon 10
0,2l
2,40
0,5l
4,90
Tonic Water 'Thomas Henry'
0,2l
3,00
Bionade 1
0,3l
2,90
Warme Getränke
/ Hot drinks
Espresso 9
2,30
Espresso doppio 9
3,90
Espresso Macchiato 9,g
2,40
Caffè Corretto
3,90
Espresso mit Schuß / Espresso with a shot
Kaffee 9
2,70
Coffee
Cappuccino 9,g
3,20
Latte Macchiato 9,g
3,50
Heiße Schokolade g
3,20
Hot chocolate
Tee
2,50
verschiedene Sorten different types of tea
Frischer Pfefferminze-Tee
3,30
Fresh peppermint tea
Fass
Draft

Füchschen Alt
0,25l
2,50
Veltins Pils
0,3l
0,5l
2,60
4,30
Flasche
Bottled
Becks alkoholfrei
0,33l
2,80
Paulaner Weizen
0,5l
3,90
Paulaner Weizen alkoholfrei
0,5l
3,90
Longdrinks
Gin Tonic mit 'Henry Thomas' Tonic Water 10

0,2l
+ Hendrick's Gin
+ Tanqueray London Dry Gin
+ Bombay Sapphire Gin
9,90
8,90
7,90
Wodka Lemon 10
0,2l
7,50
Cuba Libre 1,2
0,2l
7,50
Offene Weine
/ Open wines 0,2l
Rot
Red
Montepulciano d'Abruzzo l
Abruzzo
5,50
Dolcetto d'Ovada DOC l
Piemonte
6,90
Regaleali Rosso l
Sicilia
6,90
Primitivo di Manduria l
Apulia
6,90
Weiß
White
Chardonnay l
Veneto
5,50
Brezza l
Umbria
5,90
Regaleali Bianco l
Sicilia
6,90
Lugana l
Verona
6,90
Rosé
Rose
Flaschenweine
/ Bottled wines
Rot
Red
Montepulciano d'Abruzzo l
Abruzzo
22
Dolcetto Langhe l
Piemonte
24
Regaleali Rosso l
Sicilia
25
Primitivo di Manduria l
Puglia
28
Cabernet Sauvignon DOC l
Treviso
30
Barbera d'Alba l
Piemonte
34
Chianti Classico Riserva Querciavalle l
Toscana
38
Lamùri Nero d'Avola l
Sicilia
35
Valpolicella Ripasso l
Veneto
38
Rosso di Montalcino l
Toscana
45
Roero Nebbiolo Riserva l
Alba
38
Lungarotti Rubesco l
Umbria
65
Barolo Principiano DOCG l
Piemonte
65
Rosso del Conte l
Sicilia
85
Amarone della Valpolicella l
Veneto
85
Weiß
White
Brezza Lungarotti l
Umbria
22
Lugana Grande l
Lugana
24
Regaleali Bianco l
Sicilia
25
Sauvignon Blanc l
Veneto
28
Chardonnay DOC Borgo Molino l
Treviso
28
Pinot Grigio l
Veneto
28

Cà dei Frati l

Lugana
34
Cà dei Frati 'Brolettino' l
Lugana
37
Lugana S. Christina l
Lugana
34
Leone Tasca d'Almerita l
Sicilia
34
Roero Arneis l
Piemonte
34
Rosé
Rose
Regaliali Rosé l
Sicilia
25
Cà dei Frati l
Lugana
34
Champagner / Spumante
Champagne / Sparkling
Champganer Pol Roger Réserve
Épernay, FR
89
Franciacorta Mosnel Brut
Brescia
49
limitiert auf 130.000 Flaschen
Assemblage aus Chardonnay, Pinot Blanc und Pinot Noir
Prosecco
Treviso
25
Whisky
Jim Beam Bourbon
4cl
7,50
Johnny Walker Black Label
4cl
9,00
Jack Daniel's
4cl
9,00
Chivas Regal
4cl
10,00
Spirituosen
/ Spirituous beverages
Sambuca
2cl
3,80
Amaretto 1
2cl
3,80
Limoncello Zitronenlikör 1
2cl
3,80
Lemon liqueur
Ramazzotti 1
2cl
3,80
Averna 1
2cl
3,80
Grappa
2cl
3,80
Andrea Da Ponte Grappa di Prosecco
2cl
7,50
Grappa Moscato
2cl
6,80
Killepitsch 1
2cl
3,50
Düsseldorfer Kräuterlikör Premium herbal liqueur
Fernet
4cl
4,50
Bailey's
4cl
5,50
Vecchia Romagna Weinbrand
2cl
4,50
Brandy
Hennessy Cognac
2cl
7,50
Öffnungs­zeiten
Montag bis Donnerstag/ Monday through Thursday
11.30 — 23.00 Uhr
(Küche schließt um 22.30 / Kitchen closes at 10.30 pm)


Freitag und Samstag/ Friday through Saturday
11.30 — 24.00 Uhr
(Küche schließt um 23.30 / Kitchen closes at 11.30 pm)


Sonn- und Feiertags Sunday and Holiday
14.00 — 23.00 Uhr
(Küche schließt um 22:30 / Kitchen closes at 10.30 pm)

Wir akzeptieren: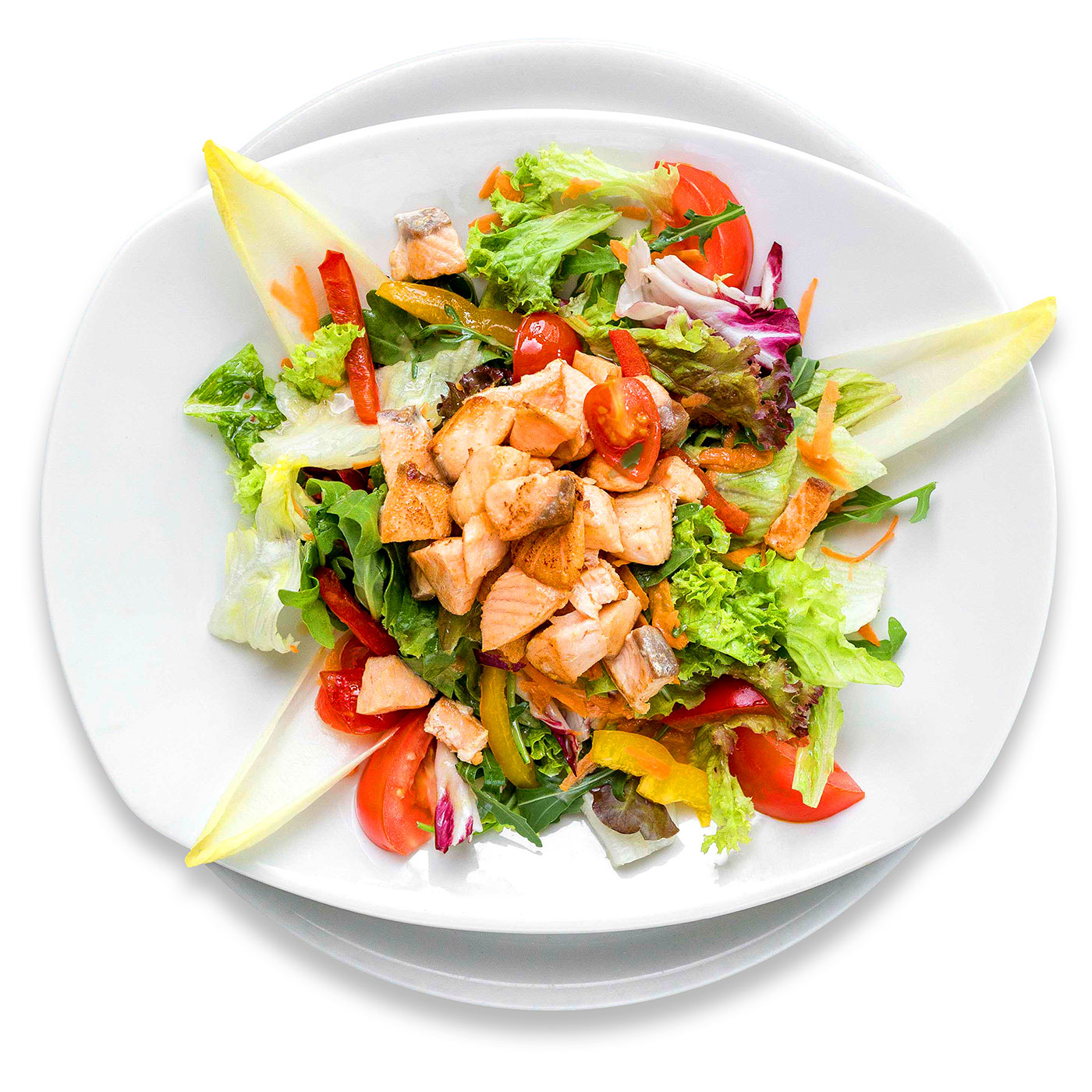 Anfahrt
Sie finden unser Restaurant in zentraler Düsseldorfer Lage:
Ecke Graf-Adolf-Straße und Berliner Allee
Mit dem Auto
Parken können Sie z.B. gegenüber im "The Crown"-Parkhaus an der Berliner Allee 52, im Parkhaus Moll an der Berliner Allee 51, oder im Parkhaus Jecht in der Luisenstraße 33.

Mit der Bahn
Von der Haltestelle Berliner Allee (701, 705, 706, 708, 709) sind es nur wenige Schritte zu uns.
Zu Fuß
Wir befinden uns nur eine Querstraße von der Königsallee entfernt und sind auch zu Fuß gut erreichbar. Vom Hauptbahnhof bis zu uns sind es nur 7 Fussminuten.
Mit dem Bus
Von der Haltestelle Berliner Allee (780, 782, 785, NE6, SB50) sind es nur wenige Schritte zu uns.
Reservierung
Reservierungen nehmen wir gerne an unter:
For reservations please contact us directly at:
+49 (0)211 / 15 76 541 oder info@danoi-duesseldorf.de
Reservierungen für denselben Tag bitte telefonisch tätigen.
For a reservation on the same day please call us.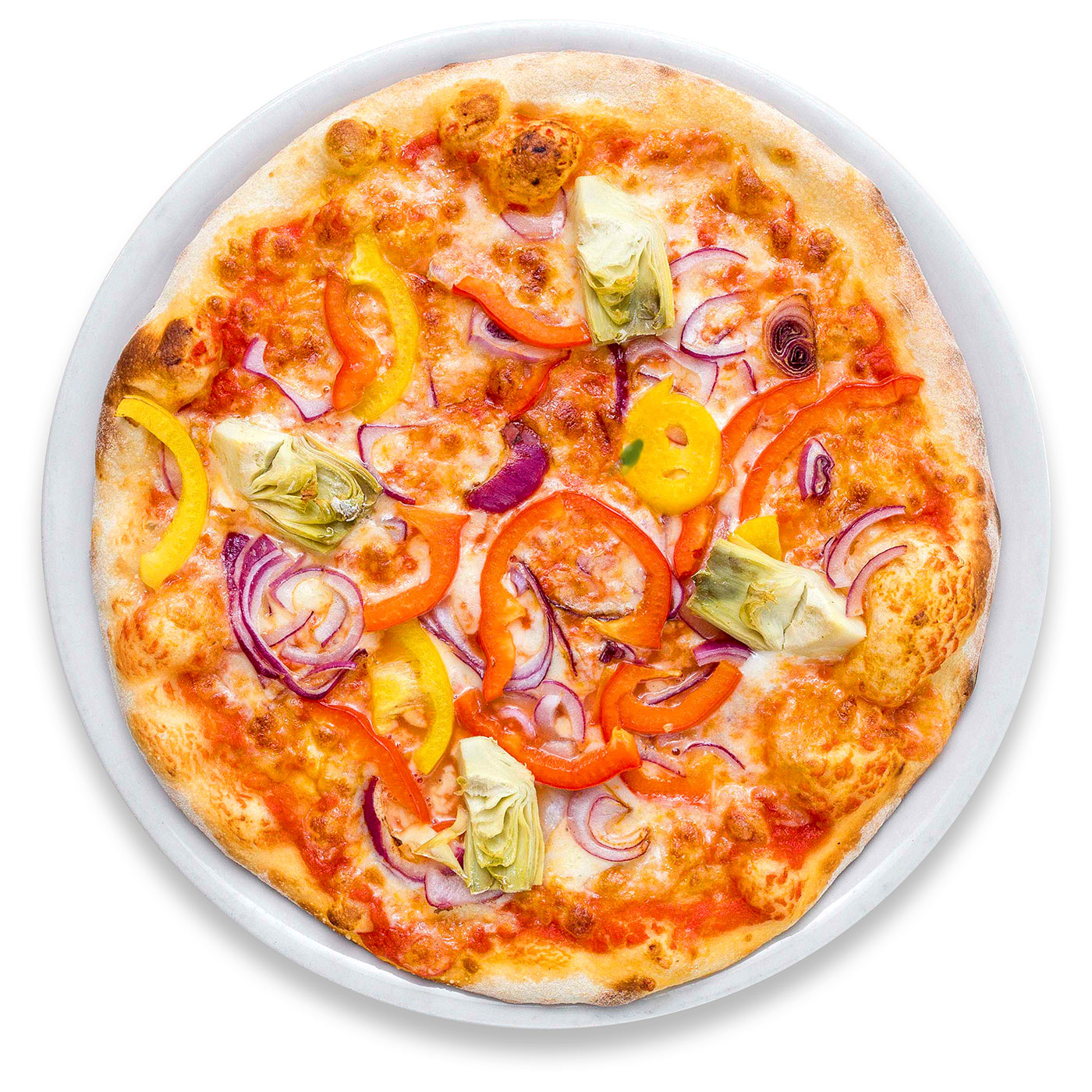 Jobs
Wir freuen uns über gelernte Servicekräfte und Barmitarbeiter, die eine familiäre Atmosphäre, nette Kunden und eine gute Lage zu schätzen wissen. Wir erwarten Spaß an der Arbeit, Zuverlässigkeit und Teamgeist.
Impressum
Sofra Gastronomiebetriebe GmbH
Restaurant da noi
Graf-Adolf-Str. 25
40212 Düsseldorf
Tel: +49 (0)211 / 15 76 541
E-Mail: info@danoi-duesseldorf.de
Geschäftsführung: Mehmet Dogan
Sitz: Düsseldorf, Amtsgericht Düsseldorf
HRB Nr: 49418
USt-ID-Nr.: 106/5724/5276

Konzeption, Gestaltung & Umsetzung:
Sebastian Krull | sebastiankrull.de
Datenschutzerklärung:
Wir erheben, verarbeiten und nutzen Ihre Daten nur im Rahmen der gesetzlichen Bestimmungen. Diese Datenschutzerklärung gilt ausschließlich für die Nutzung der von uns angebotenen Webseiten. Sie gilt nicht für die Webseiten anderer Dienstanbieter, auf die wir lediglich durch einen Link verweisen. Bei der Nutzung unserer Webseiten bleiben Sie anonym, solange Sie uns nicht von sich aus freiwillig personenbezogene Daten zur Verfügung stellen. Personenbezogene Daten werden nur dann erhoben, wenn dies für die Nutzung der auf der Webseite angebotenen Leistungen, insbesondere Formularangebote, erforderlich ist. Wir werden die von Ihnen zur Verfügung gestellten Daten streng vertraulich behandeln. Ohne Ihre ausdrückliche Einwilligung geben wir keine persönlichen Daten weiter, es sei denn, dass wir rechtlich dazu verpflichtet sind. Wir weisen jedoch darauf hin, dass es bei der Übermittlung von Daten im Internet immer dazu kommen kann, dass Dritte Ihre Daten zur Kenntnis nehmen oder verfälschen. Sofern Sie es von uns verlangen, gewähren wir Ihnen Einblick in die über Sie gespeicherten Daten, beziehungsweise löschen diese. Wenn Sie Daten berichtigen, löschen oder einsehen wollen, genügt hierfür ein Schreiben an die im Impressum angegebene Adresse.Im Rahmen der Benachrichtigung unserer Kunden über Produktneuheiten, etc. senden wir Ihnen E-Mails nur zu, sofern Sie uns Ihre E-Mail-Adresse zur Verfügung stellen.